Want to know about this year's event? Sign up for online updates or follow us via Facebook, Twitter and Instagram for more details.
Each year Buckingham honours those who have died in war or by genocide. On Remembrance Sunday a traditional parade marches from the town centre to the War Memorial. On Holocaust Memorial Day an event is held at the town's Holocaust Memorial stone.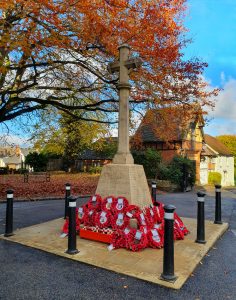 Remembrance Parade
Organised by the Buckingham Royal British Legion the parade consists of local groups gathering at the market place by the Old Gaol on the morning of Remembrance Sunday each year before marching towards the War Memorial which is the grounds of St Peter and St Paul's Church. A short service of Remembrance is held, including the two minute silence to remember the fallen at eleven. After the service the Parade marches back to the Old Gaol, saluting at they pass a contingent from the Royal British Legion and the Lord Lieutenant's Office, including the Mayor of Buckingham and the Town Clerk, who bow in response.
The parade usually consists of local veterans, the Mayor of Buckingham, Councillors from Town, District and County Council, a representative of the Lord Lieutenant of Buckinghamshire, Navy, Army and RAF Cadets, Scouts, Guides, Youth Groups, Schools and more.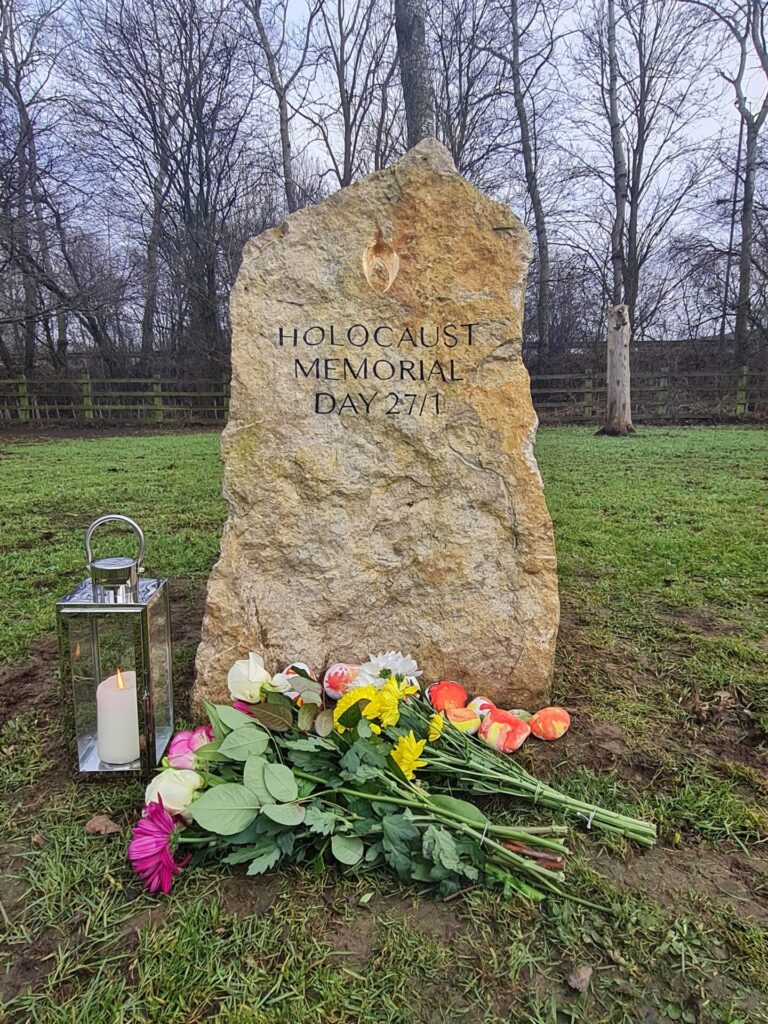 Holocaust Memorial Day
Buckingham residents gather around the Holocaust Memorial stone in Bourton Park every 27th January to mark Holocaust Memorial Day. The event begins with the following commitment:
We recognise that the Holocaust shook the foundations of modern civilisation. Its unprecedented character and horror will always hold universal meaning.
We believe the Holocaust must have a permanent place in our nation's and community's collective memory. We honour the survivors still with us and reaffirm our shared goals of mutual understanding and justice.
We must make sure that future generations understand the causes of the Holocaust and reflect upon its consequences. We vow to remember the victims of Nazi persecution and of all genocides.
We value the sacrifices of those who have risked their lives to protect or rescue victims, as a touchstone of the human capacity for good in the face of evil.
We recognise that humanity is still scarred by the belief that race, religion, disability, or sexuality make some people's lives worth less than others. Genocide, antisemitism, racism, xenophobia, and discrimination still continue. We have a shared responsibility to fight these evils.
We pledge to strengthen our efforts to promote education and research about the Holocaust and other genocides. We will do our utmost to make sure that the lessons of such events are fully learned.
We will continue to encourage Holocaust remembrance by organising an activity to commemorate Holocaust Memorial Day. We condemn the evils of prejudice, discrimination, and racism. We value a free, respectful, and democratic society.