Buckingham Shopmobility Service is a free scheme that allows anyone with a mobility problem, whether temporary or permanent, not just Blue Badge Holders, to get out and about in Buckingham town centre. There are allocated free parking spaces for Shopmobility users, next to the Shopmobility building. We have electric mobility scooters available for one day use for free and manual wheelchairs available for short term hire.
The service is sponsored by Buckingham Town Council, with scooter hire completely free for anyone who wishes to shop or sight-see in Buckingham town centre.
The short term hire wheelchairs can be folded for loading into a vehicle for home use, hospital appointments, visits to local events and places of interest.
After its temporary lodging in the Library, Buckingham's new Shopmobility home was formally opened by Mayor, Councillor Jon Harvey, in November 2017.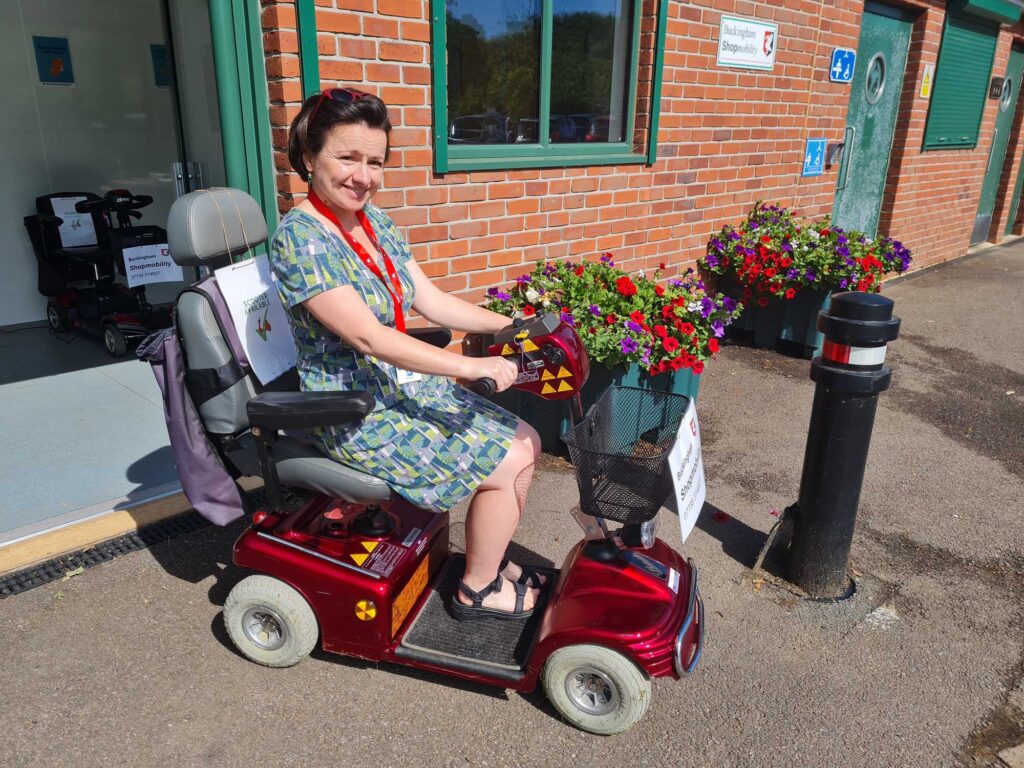 Opening Hours
Tuesday 10:00am to 4:00pm
Saturday 9:00am to 1:00pm
Closed Bank Holidays
Contact Us
Address
Buckingham Shopmobility, Cornwall's Meadow Car Park, Buckingham, MK18 1RP