Introduction to Buckingham's new Mayor
Cllr. Anja Schaefer was elected unanimously as the new Town Mayor on Monday 22nd May 2023.
Short History of the Role
Cllr. Anja Schaefer is the 257th Mayor of Buckingham since 1684 and is elected by fellow Councillors for the period of one year.
There is evidence of settlement in the area since pre-Roman times, but the first document naming Buckingham is Saxon, when the town was already important enough to be granted the right to hold markets and house a Royal Mint. Queen Mary I granted the town a Royal Charter in 1554 confirming several further rights and creating the post of Bailiff, to be elected yearly, which included being a magistrate. A second Royal Charter in 1664 from King Charles II confirmed this and appointed Aldermen and Burgesses to run the town, collect taxes, and keep the peace. The Aldermen and Burgesses are now elected Councillors, but the post of Mayor remains.
Mayor's Charities
The Mayor's charities are both local registered charities.
Buckingham Food Bank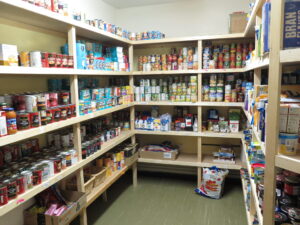 This Food Bank distributes non-perishable and fresh food to people in need, who have been referred by an agency or local church. Volunteers deliver supplies directly to their homes, or confidentially via their referring agency. This service covers short-term emergencies, such as sudden unemployment or loss of benefits.
Jedidiah UK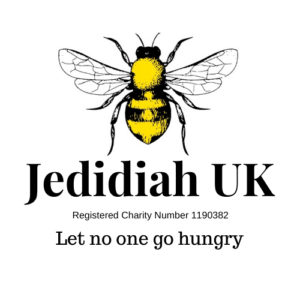 Their fresh food pantry located at 13 Castle Street, Buckingham is a charity working in partnership with local supermarkets to repurpose the surplus food they are unable to sell. Best of all, it's free to access and use. Each day, all the unsold food is displayed for families to come and help themselves. This includes good quality vegetables, fruit, dairy, baked goods, meat and fish products.
Their main aims are to help people struggling to make ends meet, access healthy food, reduce isolation and ensure that no good food goes to waste.
How to donate to the Mayor's charities
If you would like to donate to the Mayor's charities then donate directly to Buckingham Town Council Mayor's Charity Fund via Bank Transfer.
Account Name: Buckingham Town Council Mayor's Charity
Account Number: 06678744
Sort Code: 30-91-39
You can also donate to the Mayor's charities via cheque. Please send any cheques to The Buckingham Centre, Verney Close, Buckingham, MK18 1JP.
Cash donations can also be made at Buckingham Town Council events.
How to contact the Mayor
You can email the Mayor directly via aschaefer@cllr.buckingham-tc.gov.uk. If you would like to invite the Mayor to an event, please copy admin@buckingham-tc.gov.uk into your email. Please include your invitation and as much detail about the event as possible.