The beautiful Chandos Park sits at the very centre of Buckingham – the main entrance is from Chandos Road and there are other entrances including from Ford Street and near the University of Buckingham.
The park follows the river Great Ouse from the Ford Street Bridge, past the historic Tanlaw Mill where you can cross the bridge and head towards the Flosh and access for the Railway Walk. Chandos Park contains many sports and leisure facilities including a children's play area, the multi-use basketball court, Tennis Club and Bowls Club.
Chandos Park is maintained by Buckingham Town Council, who also hold a number of events in the park during throughout the year.
Play Area
Chandos Park play area suits children from infants to teens with climbing frames, swings, infant swings, slides, wheelchair accessible roundabout and adventure trail with a host of stages to climb and jump to and from.
With nearby tables and trees for shade why not make an afternoon of it and bring a picnic?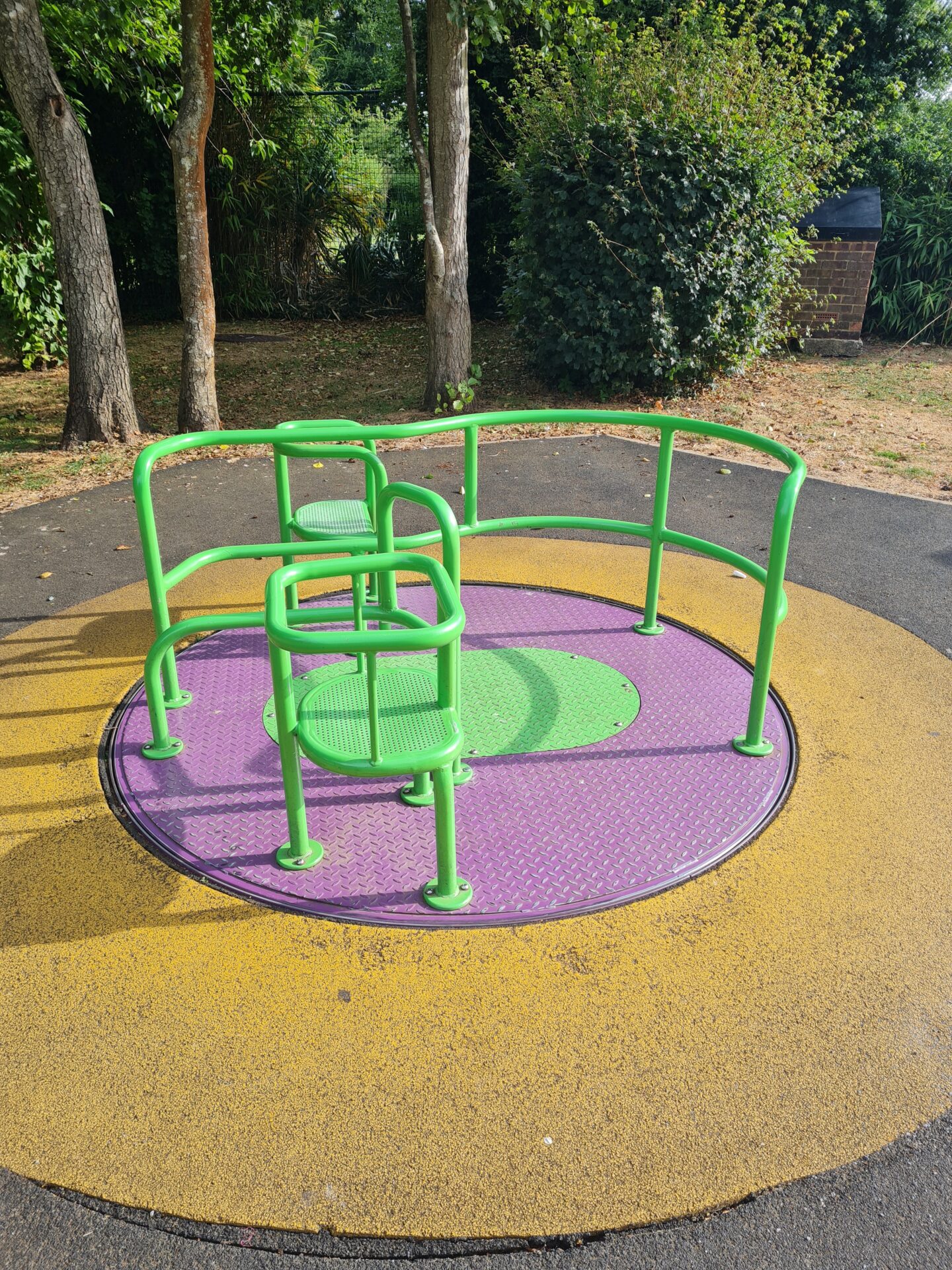 Sport and Leisure
Chandos Park contains a multi-use games area – a hard standing fenced area suitable for playing football or basketball – free to use at any time.
It's also the home of Buckingham Tennis Club and the Chandos Park Bowls Club.
Court use at the Tennis Club can be booked for non-members and members using their online booking system.
Speak to Buckingham Tennis Club or Chandos Park Bowls Club directly for more information about joining their clubs.
Free Events
Each summer Play Around the Parishes visits Chandos Park with inflatables, arts and crafts, outdoor toys and much much more! These are FREE boredom busting events to suit children aged 0-11, sponsored by Buckingham Town Council, in partnership with Aylesbury Vale District Council.
Free Basketball is also a summer favourite! Older kids age 8-12 can drop in to the basketball court and join a local qualified coach for Basketball games and training weekly throughout the summer break. Sessions for children age 12+ are also held at nearby Bourton Park.
As the Autumn approaches the Park's section of the River Great Ouse gets a clean at River Rinse, two sessions where volunteers from local group Stowe Sub Aqua Group, the Town Council and locals gather together clear up litter that has gathered in the river or riverbank and clear it away to help keep the river clean and healthy.
If you're interested in volunteer opportunities around our Parks, then please see our volunteering pages.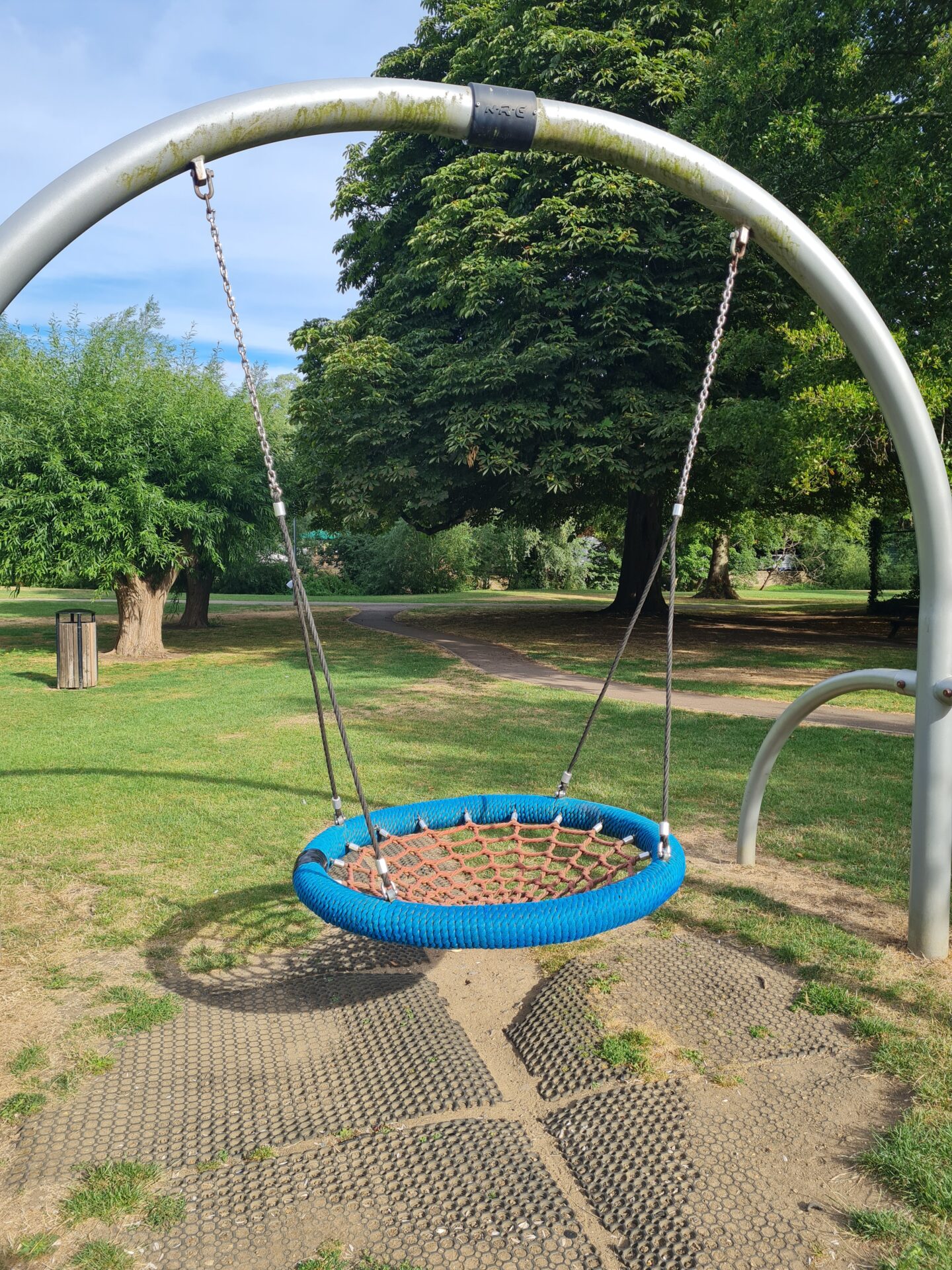 Facilities and Accessibility
Public Toilets
You'll find public toilets near the Chandos Road entrance to the park, including disabled facilities, accessed by radar key.
Car Parking
Cornwalls Meadow pay and display car park is within walking distance of Chandos Park, use post code MK18 1RP for directions. Aylesbury Vale District Council offer a full breakdown of charges and available parking bays.
Accessibility
There are spaces available for blue badge holders in the Cornwalls Meadow car park. The park's entrance is accessible for wheelchairs and there is a short walk on flat surfaced ground via Bridge street and Chandos Road.
Refreshments
Picnic tables and benches, along the river and near the play park make this a perfect spot to enjoy your lunch break or a leisurely afternoon. A variety of cafes, bars and restaurants are located in he town centre a short walk from Chandos Park.
Dogs
Well behaved dogs are welcome in all of our Parks; we do ask that dogs are kept under control and that waste is picked up and disposed of considerately. Clear signage is displayed throughout all the Parks regarding dogs on-lead areas and dog-free areas.
Walks and Maps
Chandos Park
Buckingham MK18 1AL
Join the path of Buckingham's Railway Walk by crossing the road at Hunter Street Bridge, or take a break to enjoy the river Great Ouse as you make your way around the Circular Walk path.