River Great Ouse
The source of the River Great Ouse is north of Brackley and winds the entire way through Buckingham before making it's long journey to the east through the Fens emerging into the North Sea via the Wash at King's Lynn. It's one of the longest rivers in the UK and has been historically important for commercial reasons.
The river snakes in a wide s-bend through the town, and is largely flanked by gardens and public parks. This is partly due to flooding. Buckingham Town Council maintains Bourton Park and Chandos Park, both of which follow the river and have been used as leisure spaces, as well places for pasture and meadow for generations.
Walks around the town often pass by these river spaces and are well worth exploring.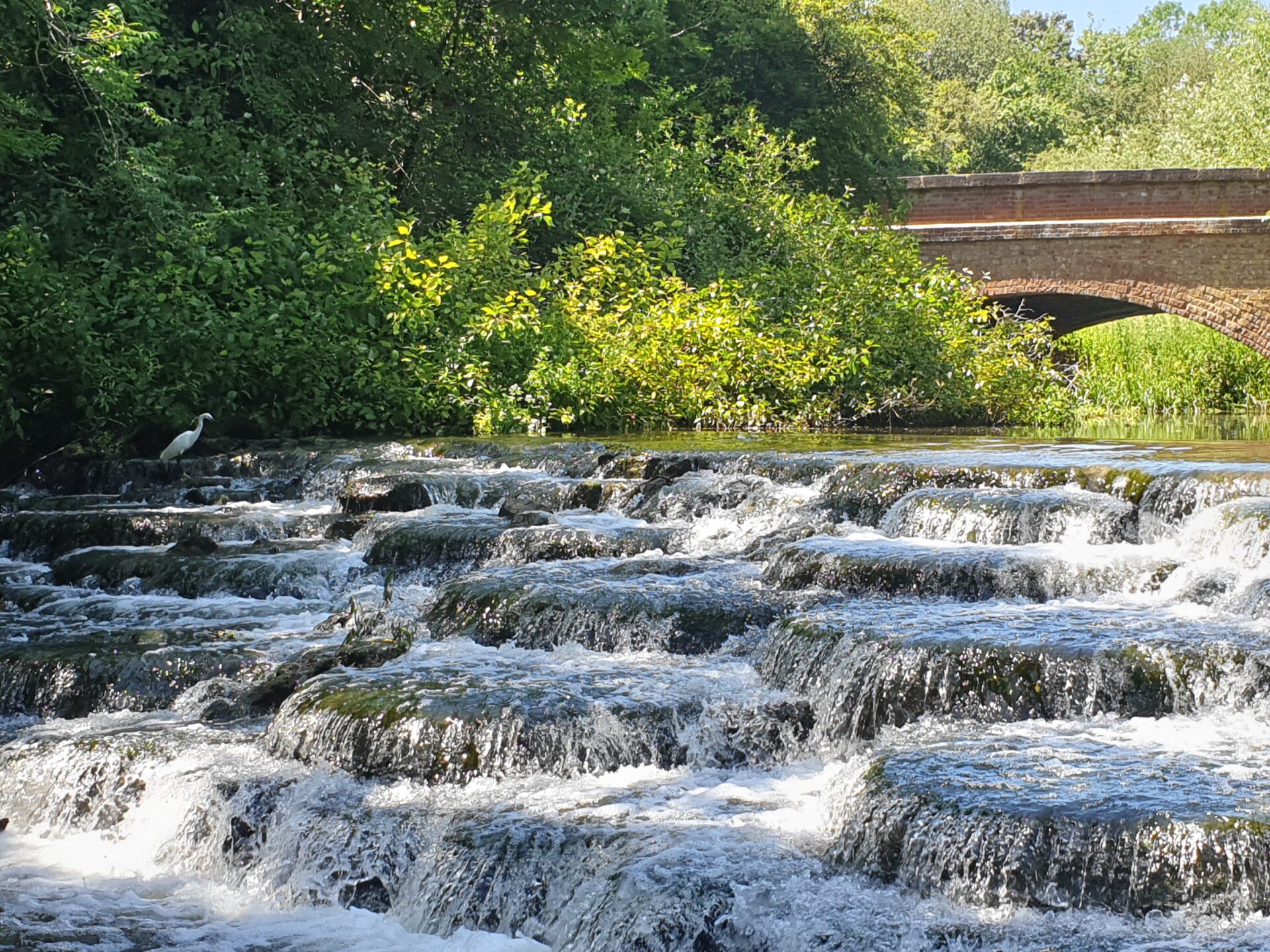 Buckingham Canal
The Buckingham Canal is a hidden gem worth crossing the A413 for, the restored section of the canal follows the Ouse Valley Way walk. This walk continues away from Buckingham and towards Thornborough, and through Buckingham Canal Nature Reserve where you will find a canal lock hidden in the woods.
The narrow stretch of Canal at Buckingham is well planted with wildflowers that attract dragonflies and bees as well as variety of water loving birds.
To access the canal, follow public footpath signs from Bourton Park along Burleigh Piece and across the A413. An alternative, height-restricted route is possible following the footpath from the Bourton Park carpark. However you cross the A413, please be careful. Please also be aware that the water is not safe for dogs.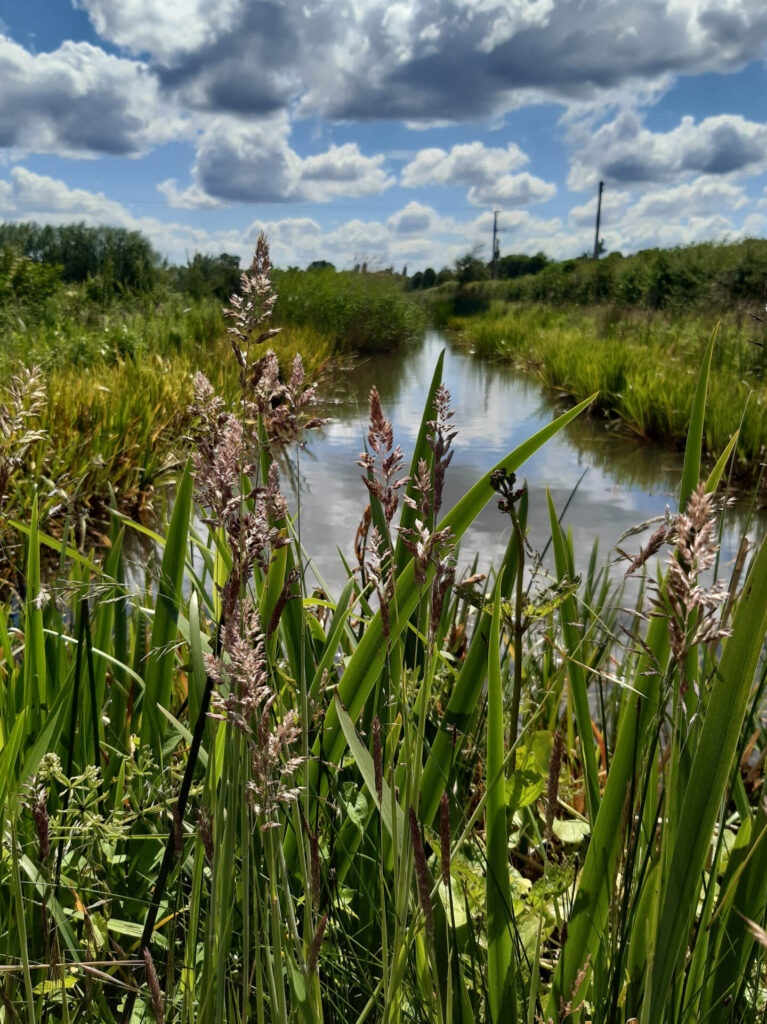 Buckingham Canal Society
The Buckingham Canal regeneration was a project by the Buckingham Canal Society in joint working with many partners, including the Town Council. For more information about the project and their aims to extend the Canal, please contact the Canal Society.
Facilities and Accessibility
Public Toilets
You'll find public toilets at Chandos Park and Cornwalls Meadow, including disabled facilities.
Car Parking
Cornwall Meadows pay and display car park is next to the river, use post code MK18 1RP for directions. Aylesbury Vale District Council offer a full breakdown of charges and available parking bays.
Accessibility
There are spaces available for blue badge holders in the Cornwalls Meadow car park.
Refreshments
Picnic tables and benches are placed along the river. A variety of cafes, bars and restaurants are located across town.
Dogs
Well behaved dogs are welcome in all of our Parks; we do ask that dogs are kept under control & that waste is picked up and disposed of considerately. Clear signage is displayed throughout all the Parks regarding dogs on-lead areas and dog-free areas.
Walks and Maps
Chandos Park
Buckingham MK18 1AL
Join the path of Buckingham's Circular Walk or take a break to enjoy the Buckingham Canal as you make your way along the Ouse Valley Way Walk.