After the December 2020 flooding, Buckingham Town Council committed to reviewing the community flood plan. A new flood plan was drafted and tested in an exercise flood resilience event. In the event of a flood, the emergency services have overall command, however the community can still take part in supporting those at risk of flooding, particularly those who are vulnerable.
Buckingham Community Flood Plan Objectives:
To define the roles and responsibilities of all personal before, during and after a flooding event.
To warn and inform the local community and other stakeholders before, during and after a flooding event.
To provide support to all town residents, in particular those who are deemed vulnerable, before, during and after a flooding event.
To work with Buckinghamshire Council and other agencies, to ensure that Buckingham is represented in the wider multi-agency response to flooding.
To work in conjunction with other relevant services. To provide signposting, advice and guidance to all residents and stakeholders in the case of flood events.
How does the plan work?
In the event of a flood warning, the Community Flood Coordinator (CFC) will liase with partner organisations including Buckinghamshire Council, the Environment Agency and other services.
If needed, the CFC can coordinate the response from volunteer flood wardens and volunteers, using local information to direct volunteer resources towards those most in need. For example, where a resident needs help installing flood defences to their home while their neighbours are not home to help.
Community flood plans are about utilising community support and knowledge.
What Can I Do?
If you live in an area of Buckingham that's at risk of flooding you can take part by signing up to our flood alert system. There are also a number of steps you can take to help reduce the risk of flooding to your property.
If you do not live in the flood zone, and are willing to help those who are at risk of flooding, you can sign up as a volunteer flood warden.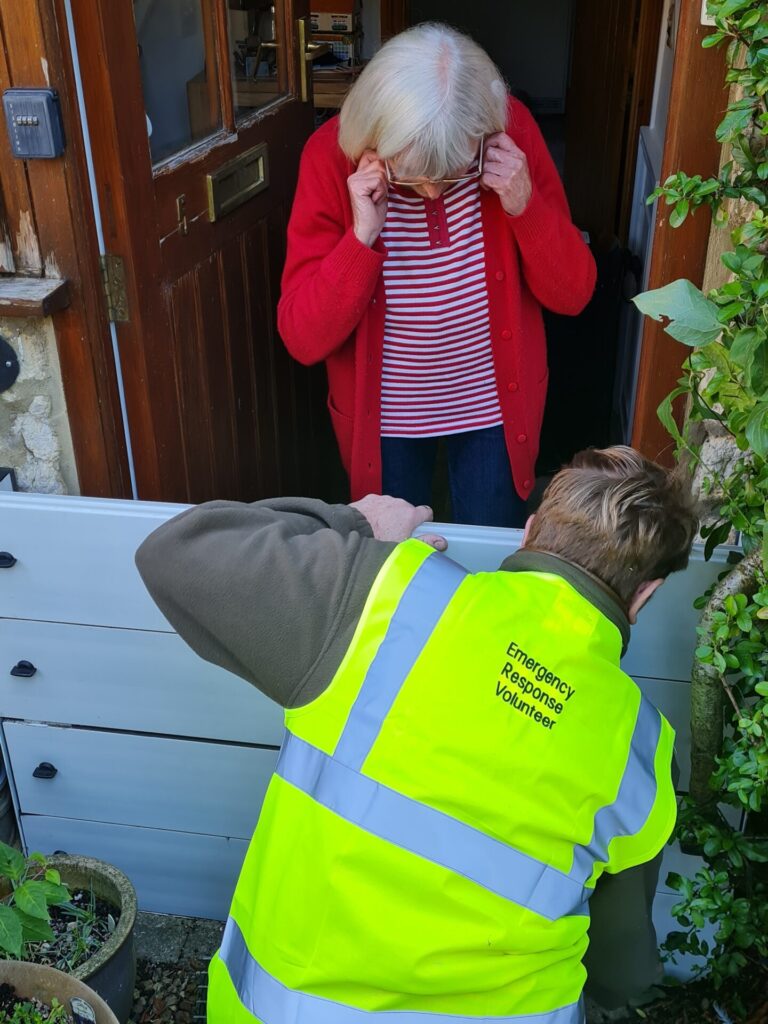 Do you want to know more? Contact the Town Council office for details.
Address
Buckingham Town Council, Verney Close, Buckingham MK18 1JP
Further information
Flooding News