As well as grants the council also aids charities and other community organisations in a number of ways including advertising events, providing a venue for meetings and by campaigning for issues and changes with other authorities.
Noticeboard posters
You might have spotted out noticeboards around the town. These can be used to advertise community events within Buckingham. At the Council's discretion, we sometimes also include other information from other Councils or local groups that is useful for residents to know. For example information about registering to vote, or leaving an abusive relationship. Physical noticeboards can be a great way to reach residents who are not online, or to spread the word about your event. If you would like to have your posters displayed in the noticeboards, please contact admin@buckingham-tc.gov.uk.
Help with events
What do the Christmas Parade, Music in the Market, BandJam and the Remembrance Parade have in common? These events are all run by groups outside of the Town Council. Buckingham Town Council is heavily involved with helping to arrange the road closures for all these events, directing traffic on the day, and supporting those who run the events to ensure the correct procedures in place. If you've thought about creating a large event in Buckingham, the Town Council can help you understand the procedures for running them, and support you with setting the event up. Contact the Town Clerk with your idea, and ask for support from the Town Centre and Events Committee.
Space to hang your banner!
Running a charity fundraising event? Banners can be hung up in the town centre for two weeks, completely free of charge. Spaces must be booked in advance, please read the rules and regulations to find out more about the kinds of banners we can display and how to contact the Council to book your space, more can be found on the Council Services page.
Volunteer power
Looking to complete a practical local green spaces project but need a few extra bodies to make it happen? Officers and Councillors have helped plant trees, spring flowers and more alongside local groups like including the Buckingham Table, Rotary Club and Tree Wardens. Get in touch with the Town Clerk and we'll see if we can help with your project.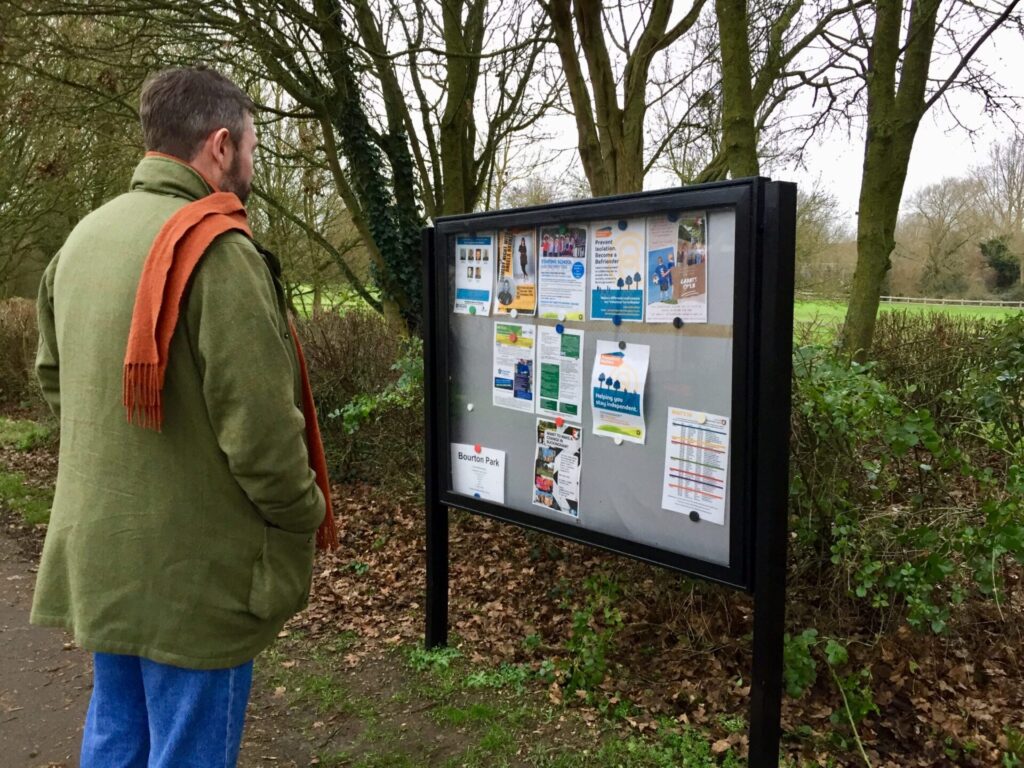 Local Campaigns
Is there a local issue you feel strongly about? The Town Council can help advocate for residents with other local Councils or bodies. Contact the Town Clerk with a summary of the issue you are concerned about and the Clerk can help direct you to the right Committee at the Town Council to discuss the matter. We have also hosted town hall meetings and provided space in our venues for events where residents and advocates can come together to discuss ideas.