Want to know about this year's event? Sign up for online updates or follow us via Facebook, Twitter and Instagram for more details.
Buckingham dates back to Saxon times, and while not all of our traditional events are quite that old, we have plenty of traditional events and fairs on offer. Many of our fairs are open to local stall holders, get in touch with our Events Coordinator if you would like to be involved.
Food Fair
This event grows every year, with the packed Community Centre now surrounded by food trucks, offering freshly prepared hot food and cold treats. Inside the hall you'll find dozens of stalls with a vast variety of food and drinks, so whether it's beer or gin, spicy or sweet there will be something tasty for you to munch on!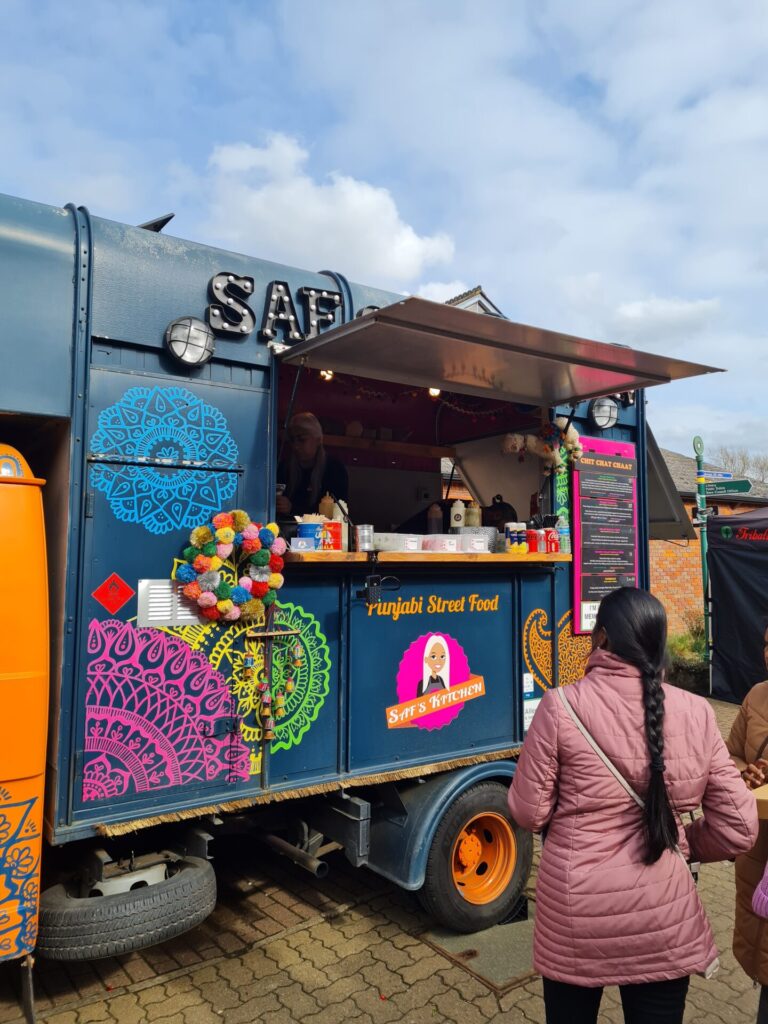 Pancake Race
Ready for some flipping fun? The Pancake Races are our traditional excuse to don aprons and race your neighbours. The Town Crier and Mayor get things started each year (and sometimes join in). If you would like to take part all you have to do is get your frying pan and apron ready and head over to the green outside St Peter and St Paul's
Church on the day. There are 4 races with different categories for children, adults and team relays.
Flag Raising
There are several occasions where different flags are raised on the flagpole by the Council Chamber each year, in an act of recognition. Including the Commonwealth Flag and the Merchant Navy Day flag.
Annual Town Meeting
The Annual Town Meeting usually takes place in March and is residents' opportunity to talk to their representative's face to face. Each year Thames Valley Police, Councillors from Town, District and County Councils and many more are invited to take questions from the public.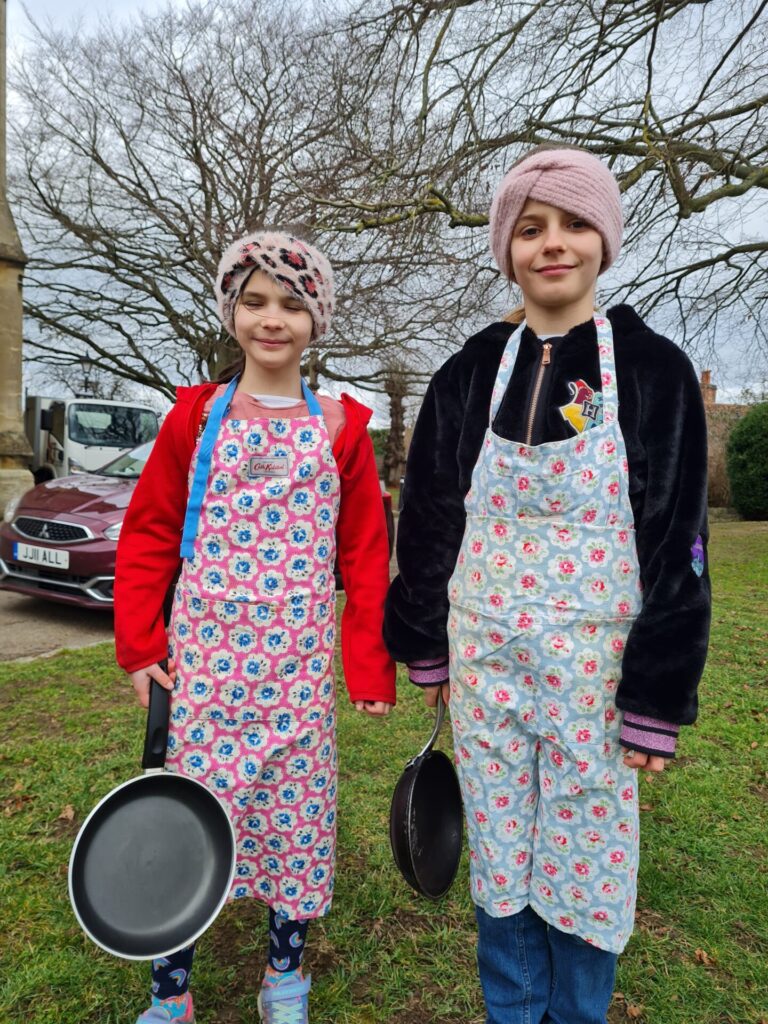 Lace Hill Easter Event
The Lace Hill Easter Event is fun and games for families at the Lace Hill Community Centre, timed to coincide with the Easter holidays, there are plenty of activities to hop to as well as stalls from local traders are groups that use the hall on a regular basis. A small entry fee for adults only is usually payable.
Spring Fair
Set in the Cattlepens area this community fair opens up each spring to showcase local groups and their projects. This event often has an outdoor and nature-friendly theme and alternates activities with stalls selling local products.
May Day Celebrations
May Day launches the summer with local schools performing traditional May Day dances around the May Pole set up on the green outside St Peter and St Paul's. This charming occasion brings generations together and is a firm favourite of many.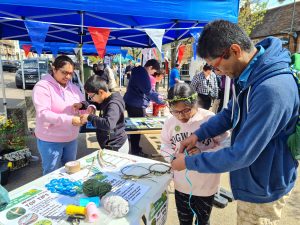 River Rinse
The River Rinse has been going for nearly thirty years. Volunteers from Stowe Sub Aqua Club wade into the river to fish out the detritus that has been swallowed by the River over the last year, while volunteers, Council staff and Councillors follow alongside, litter picking along the river bank. Unclaimed, found bikes will also be donated to The Bike Project, depending on their condition, which rehabilitates broken bicycles and brings them a second life by helping refugees.
Lace Hill Winter Fair
Local stall holders attend selling homemade Christmas gifts, preserves and goodies. There are craft activities for children to enjoy, a little entertainment and festive refreshments available to purchase including mulled wine. A small fee is usually payable for adults to attend.
Community Fair
The Community Fair follows after the Christmas Parade each year, an opportunity for local charities and groups to showcase their projects, how to get involved, and sell small festive gifts. This event takes place at the Community Centre.