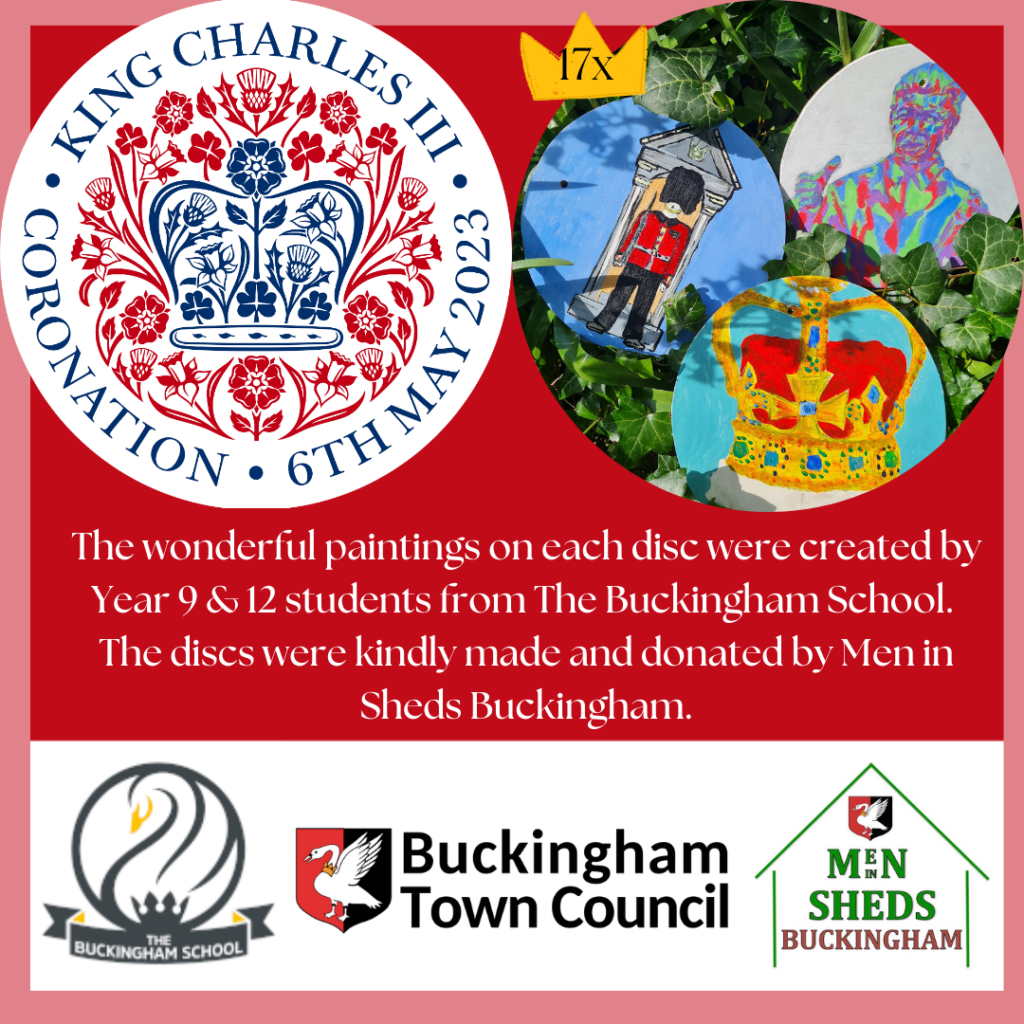 Looking for a fun free activity over the Coronation weekend? Buckingham Town Council, Men in Sheds and The Buckingham School have come together to create a fantastic art trail. Wend your way through the parks and Buckingham town centre hunting for wooden discs painted with images of monuments between Buckingham Palace and Westminster Abbey to follow the route of HM King Charles III's Coronation Procession.
The wooden discs have been provided by Men in Sheds and the art for the discs have been completed by The Buckingham School.
The trail runs from Friday 5th – Tuesday 9th May. Keep an eye out for Coronation Trail map posters like the below, each hidden disc has a poster nearby.
After the trail all of the discs will be put on display in the Council Chamber window.