As part of the Climate Emergency Action Plan, Buckingham Town Council is putting together an eco-cookbook filled with frugal, planet friendly recipes from people in Buckingham.
Are you a planet friendly cook? Do you have any easy, affordable, healthy and delicious recipes that you can share with the community? Perhaps you've a tried and tested way of using up leftovers, reducing your meat consumption or using seasonal ingredients. Share your culinary wisdom and help contribute to the town's first Eco Cookbook. Please follow the below link to submit your tried and tested recipes suggestions. All submissions will be entered into a prize draw to win one of 20 mini food waste kits, kindly donated by Buckinghamshire Council's Waste Prevention Team.
Share your recipes by contributing your best foodie ideas to the Buckingham eco-cookbook by completing the below form: https://forms.office.com/e/CLFFvbGvT7
The ebook will be published on the Town Council's website for anyone in the community (or world!) to download.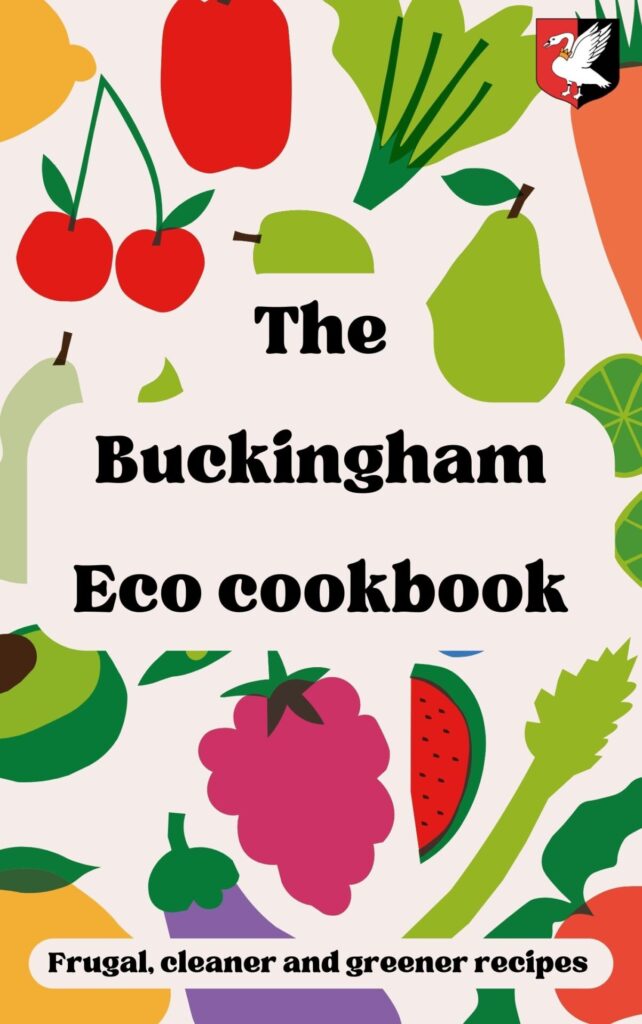 Your chances of winning do not depend on any of the answers given.
Winners will be selected at random after the project has closed on the 1st July 2023.
Only one entry will be made for each individual respondent.
Entries received after the closing date will not be entered into the prize draw.
The prize draw is only open to residents of the UK.
No correspondences will be entered into other than with the winners.
For more information contact estates@buckingham-tc.gov.uk