Buckingham's town centre and parks are having a clean-up, ready for summer and the arrival of the Best Kept Village judges.
Buckingham last won Best Kept Village more than ten years ago, in 2011 when it won the Michaelis Cup, the Best Kept Village category for small towns. Buckingham also won in 2002, 2005 and 2008.
This year the Buckingham Town Council's green spaces team have emptied out the cattle trough planters, to refresh the soil and replant them with three different themes. The trough outside the community centre is now planted with fragrant plants and herbs. The trough at North End is planted with shallow rooted, flowering plants and the trough in the cattle pens is planted with shade loving green planting.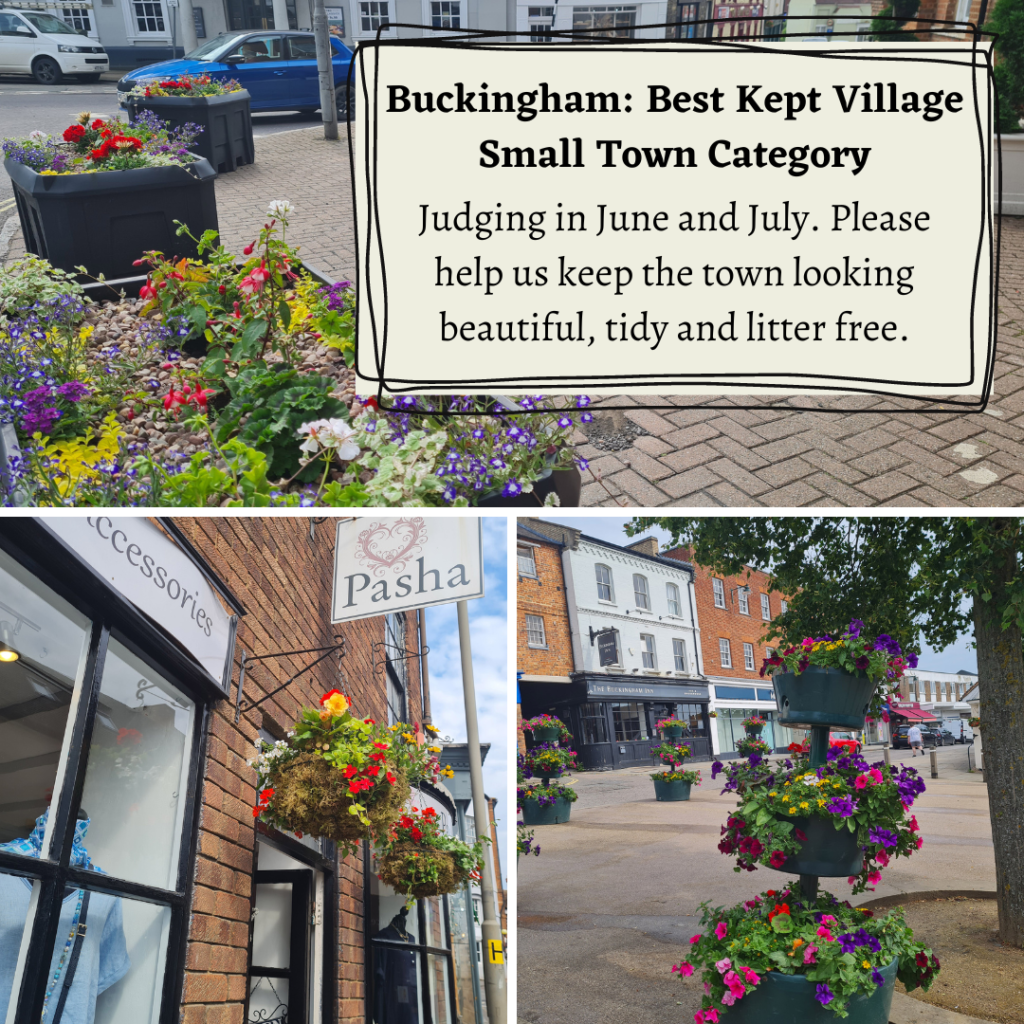 The two planters outside the Post Office parcel office have had some of their planting replaced, including the calla lillies which did not survive the winter.
Hanging baskets, created by Preston Bissett nursery, will be hung from town centre shops and buildings in the coming weeks. Contributions towards the cost of these from local businesses are invited, with letters sent to businesses towards the end of May.
The Town Council asks all local businesses and residents to be mindful of the Best Kept Village judging which begins on 1st June and continues until mid July. Each town or village is judged not just on floral displays, but also smaller details like the presence of litter and the overall attractiveness of the town. Please help us to keep the town tidy, by clearing away litter and reporting any issues through the appropriate channels.
To be fair to the numerous towns and villages in the area impacted by HS2 and major road works, the condition of roads and road closure signage is not something the town will be judged on!
Councillor Robin Stuchbury, chair of Town Centre & Events committee said "thanks to the efforts of the green spaces team and town council officers we are pleased to be entering the best kept village contest we hope the judges will see how well the town, it's community groups and council work together to create a beautiful and pleasant town."