In a wonderful display of community spirit and environmental stewardship, volunteers from across Buckingham came together on Sunday morning for a successful River Rinse.
Members of the public, Buckingham Town Council staff, councillors and volunteers from the Stowe Sub Aqua Group met in Bourton Park to clean the stretch of river from opposite the dog paddock up stream to Buckingham Athletics Club.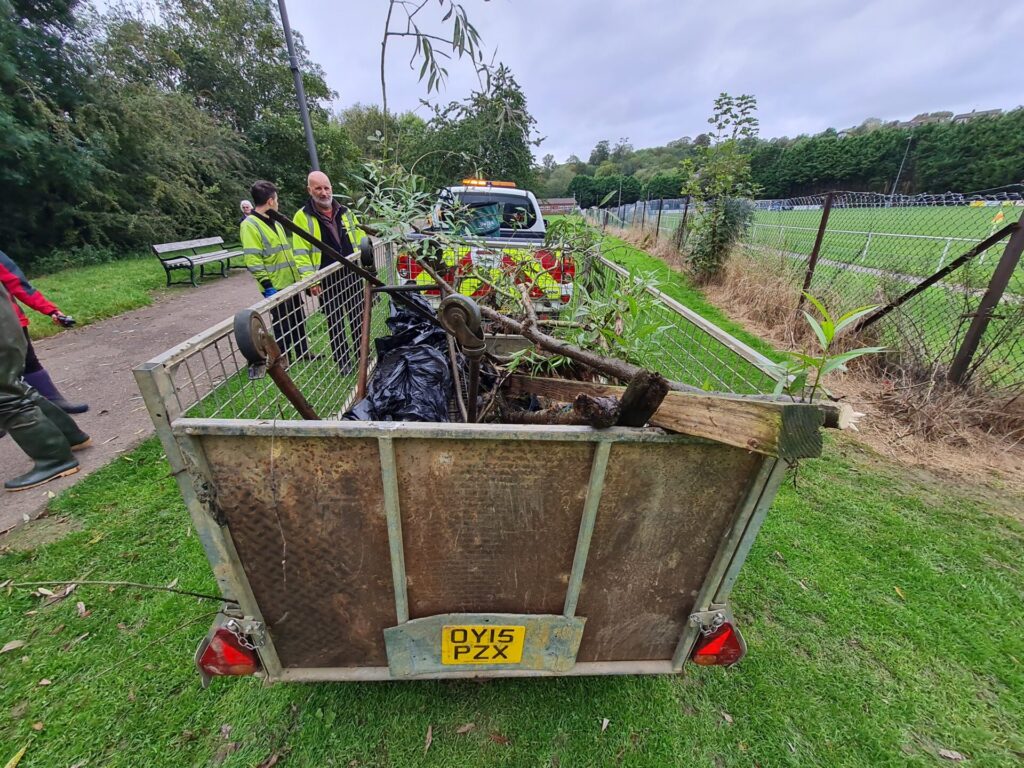 The day began early, as participants gathered in Bourton Park to receive their clean-up supplies, including gloves, rubbish bags, and litter pickers. After a brief orientation, volunteers dispersed to various sections along the river, armed with determination to route out any litter that might make it's way into the river.
Over the course of 2 hours, the volunteers worked diligently to remove an astounding amount of rubbish and debris from the river and its surrounding areas. Items retrieved by our hard-working divers, ranged from plastic bottles and discarded shopping trolleys to old skate boards, highlighting the need for this vital annual river event.
Cllr Robin Stuchbury, Chairman of the Town Centre & Events Committee had the following to say: "another successful day with many different people turning out from within the community, in partnership with Stowe Sub Aqua, the green spaces team, officers and councillors. All working together to improve our river environment again this year. It's a constant theme of the Council to look after our aquatic wildlife, and the Great River Ouse."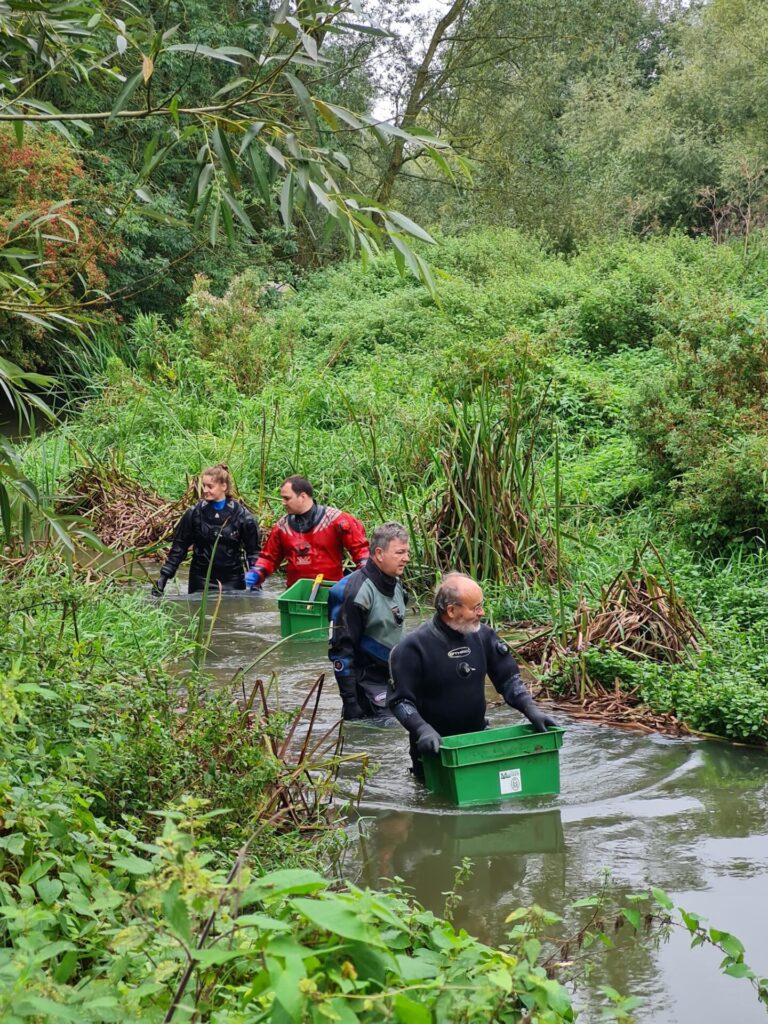 The River Rinse not only left a cleaner, healthier river but also raises awareness about the importance of responsible waste disposal and environmental conservation. If you would like to get involved and help keep our stretch of the River Great Ouse free of debris, we will be meeting again on Sunday 1st October at the silver footbridge from Buckingham Athletics into Heartlands Park at 10:15am. We will be working from the bridge up stream towards the skate park on Bridge Street. Litter pickers, gloves and rubbish bags will be provided.
Notes:
For enquiries, please contact Claire Molyneux at Buckingham Town Council on 01280 816426, communications@buckingham-tc.gov.uk